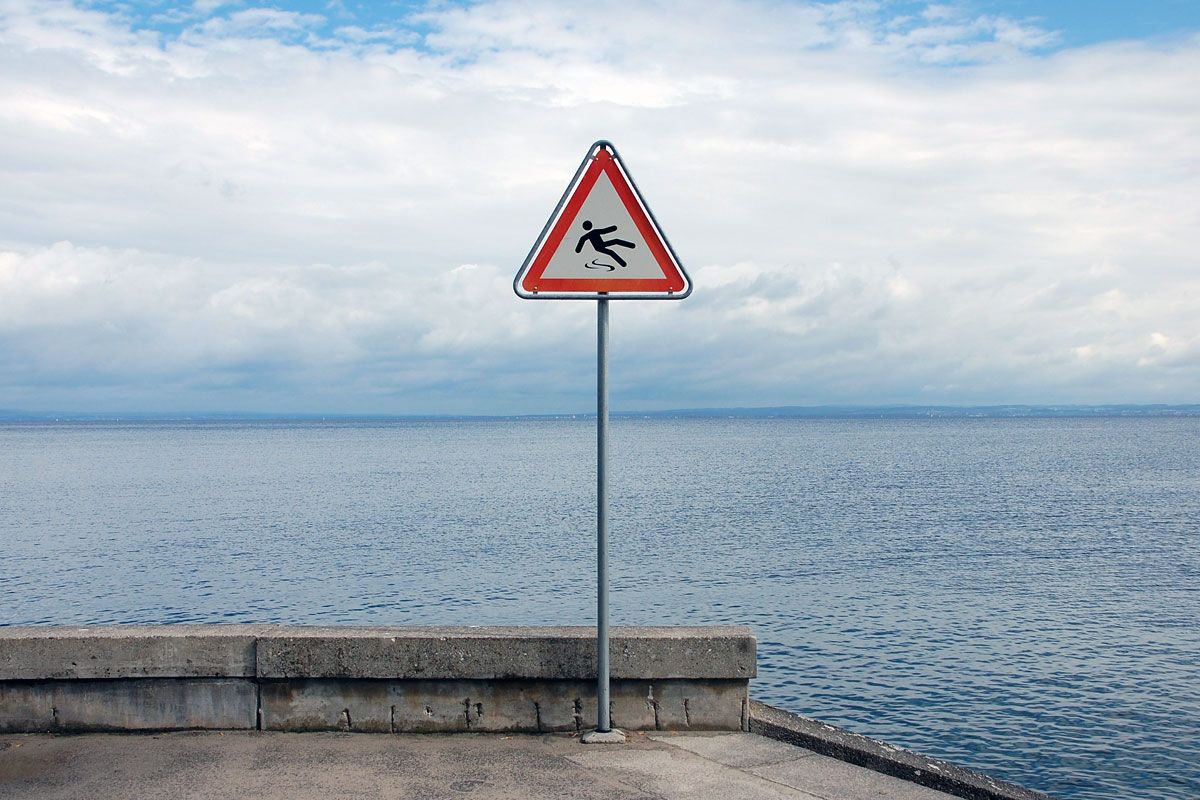 If you've been injured on someone else's property you may have a claim
The most important aspect of a slip and fall claim is whether or not you can establish liability. Did the owner fail to do something? In order to prevail you must be able to prove liability on the part of the property owner. Did the property owner, their agent or employee cause the dangerous condition? Did they leave an obstacle in a walking path where they knew people would travel? Should they have known that someone could potentially trip and fall? Did another customer cause the dangerous condition? Perhaps another customer spilled something on the floor. Did the owner, agent or employee have ample time to discover and remedy the dangerous condition or did they fail to act? These are all important questions an attorney will want to know the answers to.
Types of slip and fall claims:
Slipping on a substance on the floor or a slick surface
Falling in a hole on another's property
Tripping over an obstacle on another's property
Important steps to take if you've been injured on someone else's property
Witnesses – Were there any witnesses to your injury? Perhaps a store employee or another customer? Did another customer tell you they had reported the hazard? Or, perhaps an employee stated they knew of the condition. If so, get their contact information.
Location – Where did the injury occur? Was it in the front of the store near the checkout line? Was it near the front entrance to the business?
Observation – What did you see? For example, if you have slipped and fallen due to a substance on the floor, did you notice any of the following: What color was it? How large was the spill? Did it have tracks through it? Was it sticky?
Incident report – Be sure to report the claim to the owner or management and insist that they fill out an incident report.
Comparative fault – Are you partially at fault for your injuries?
You can rest assured that the property owner or their insurance company will review video footage of the incident in order to determine whether or not you contributed to the accident. Did you fail to notice a warning such as a wet floor sign? Were you talking on a cell phone or texting and failed to pay attention to your surroundings? They will even look to see what type shoes you were wearing. Were you wearing flip flops?
Time is critical in these types of claims!
If you've been injured on another's property it is important to consult an attorney. An attorney can help prevent valuable information from being destroyed by tendering a preservation letter to the property owner. Contact us if you think you've been injured and have a claim. We can help.
The Bond Law Firm believes you deserve the best attorney in Knoxville. Mr. Bond provides an honest straight forward assessment of your case and does not win you over with grandiose promises. Mr. Bond will back up everything he tells you. 
Request a Free Consultation
How can we help you today?